Split participants into separate rooms
Nitroom allows anyone to freely create, join and leave different rooms to mimic the real-life experience of being in an offline
Manage and rearrange attendees
Drag and drop your attendees from one room to another to form teams. Create pinned rooms or rename them to create the perfect experience.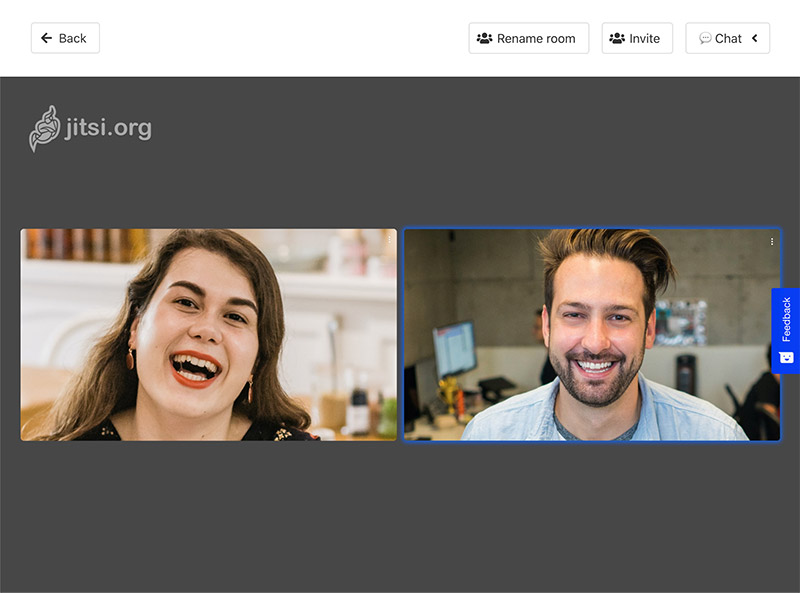 Solid and stable video calls
Nitroom uses leading edge real-time technology to bring you the best experience during online calls. We're bringing you the video call experience that you expect in 2022.
Chat with everyone and broadcast your messages
Send messages through the chat, both to your room or to everyone in the party. Broadcast your messages and get notifications when someone mentions you.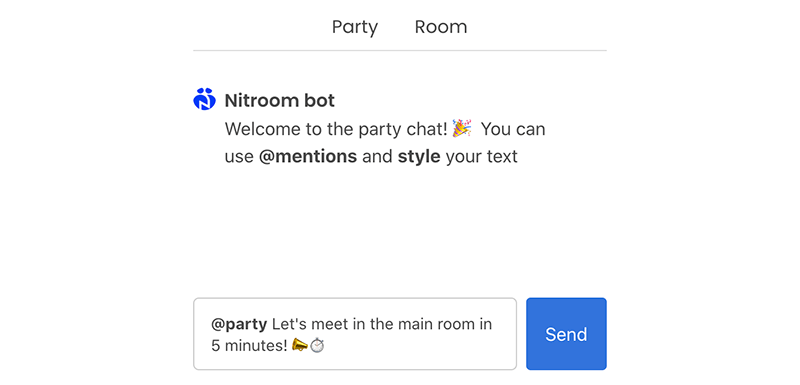 How is Nitroom different?
| | Google Meet | Discord | Zoom | Nitroom |
| --- | --- | --- | --- | --- |
| Video calls | ✔ | ✔ | ✔ | ✔ |
| Screen sharing | ✔ | ✔ | ✔ | ✔ |
| Text chat | ✔ | ✔ | ✔ | ✔ |
| Creating separate channels or rooms | - | ✔ | ✔ | ✔ |
| Who can create rooms | - | Everyone | Only hosts | Everyone |
| Real-time view of the attendees in the rooms | - | - | ✔ | ✔ |
| Number of rooms | - | - | Limited | Unlimited |
| Ad-hoc room creation | - | - | - | ✔ |
| One-click room creation | - | - | - | ✔ |
| Notifications of new rooms created | - | - | - | ✔ |
| Invite people to your room | - | - | - | ✔ |